Ganesh Visarjan 2021 – Anant Chaturdashi Celebration in India
The spectacular Hindu festival of Ganesh Chaturthi is one of the most celebrated festivals in India celebrated for 10 days. In honour of Lord Ganesha – the lovable elephant headed God – Ganesh Chaturthi or Ganeshotsav is celebrated both as a major event in states such as Maharashtra, Karnataka, Goa, Tamil Nadu. Most importantly it is the festival which is celebrated with great pomp and show in Maharashtra. The festival is celebrated in many Hindu families across India.
This festival is celebrated with much grandeur in homes. The festival is celebrated on the 4th day of the Bhadrapada month according to the Hindu calendar, which falls on 07th September 2021 this year. Celebrated for a period of 11 days, Ganesh Chaturthi 2021 is on September 10th while the last day called Anant Chaturdasi is on September 19th.
Ganesh Visarjan Images 2021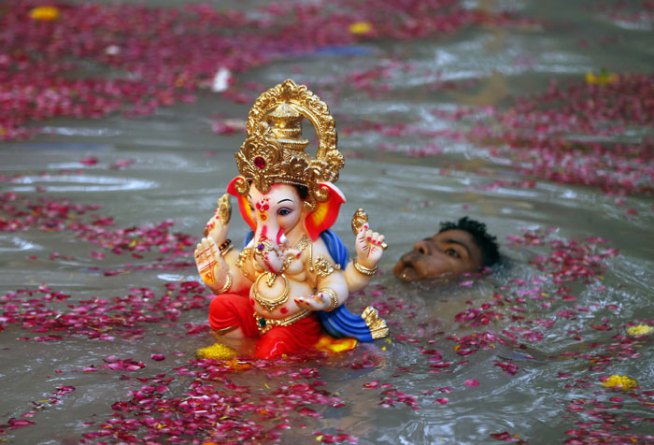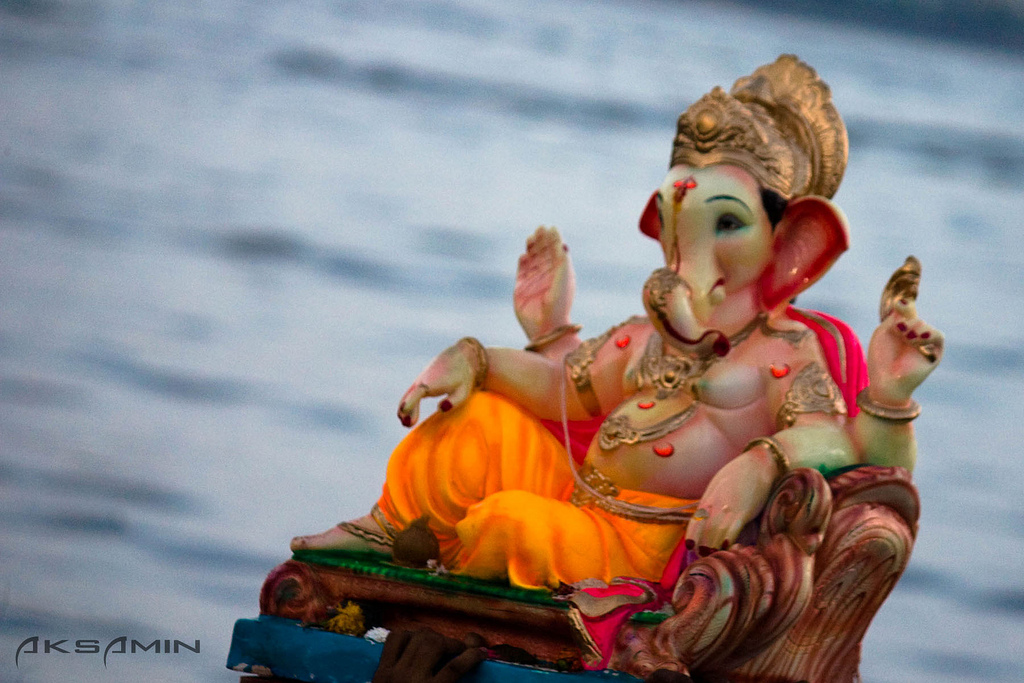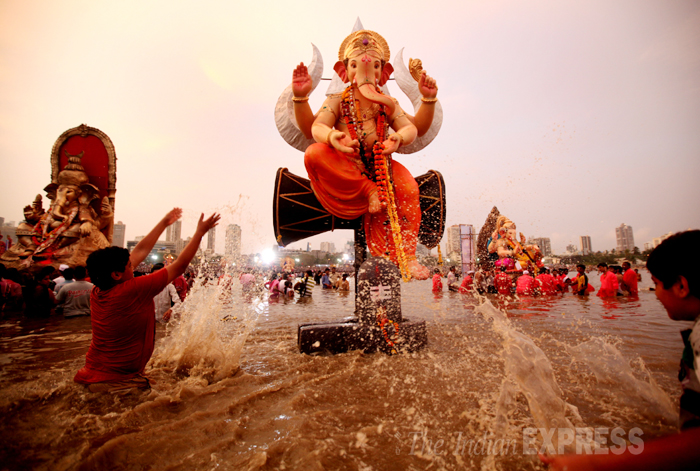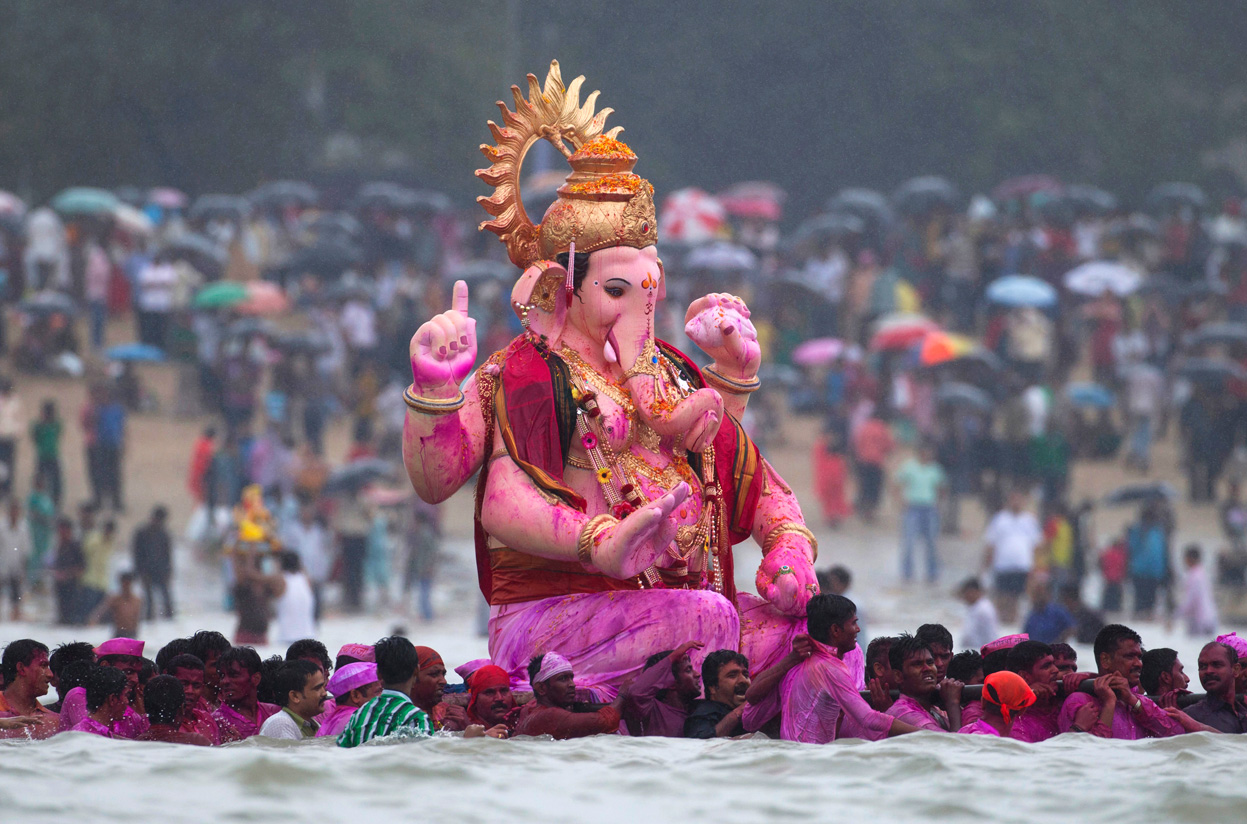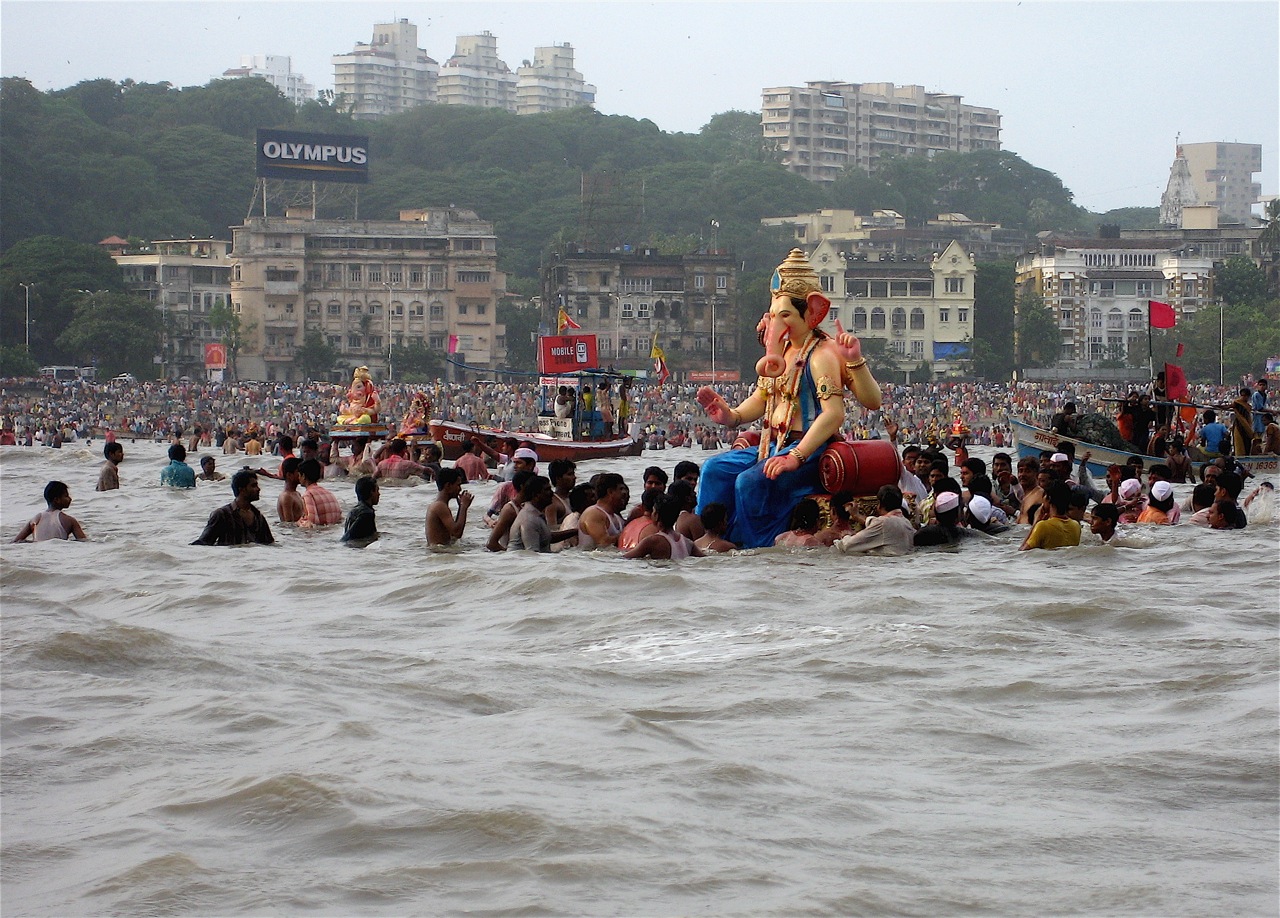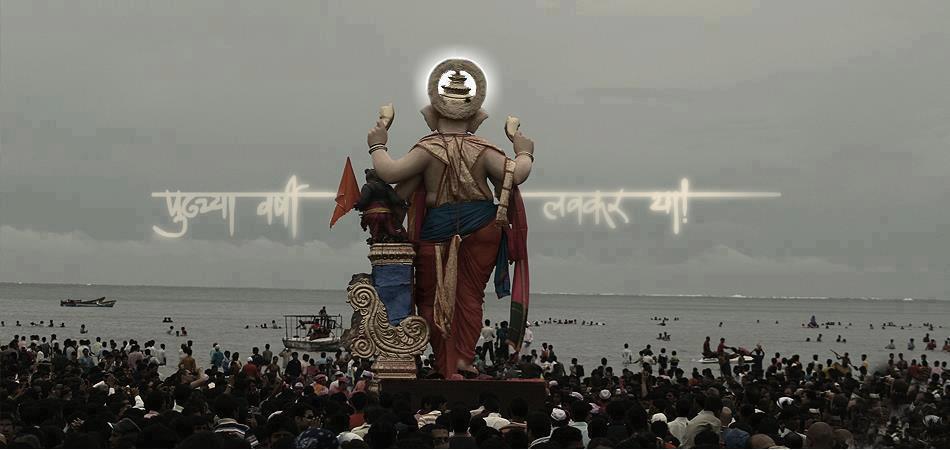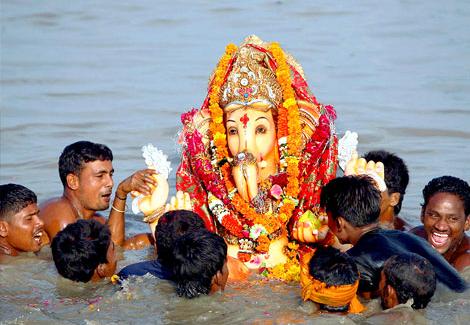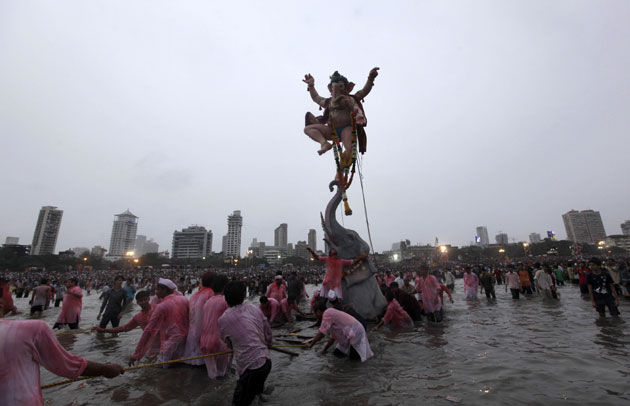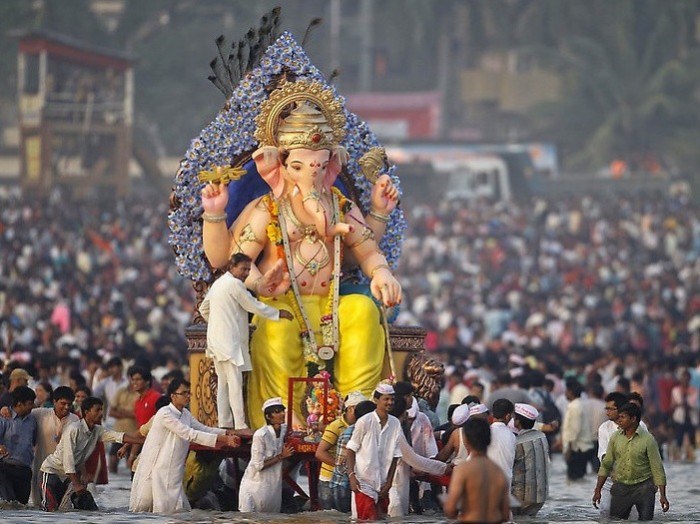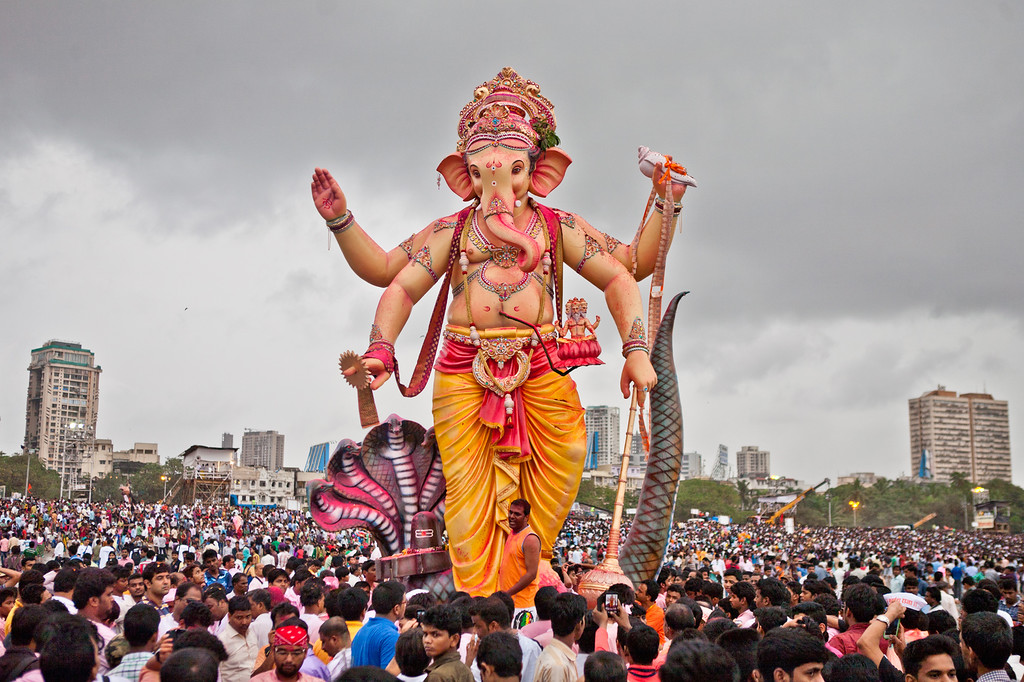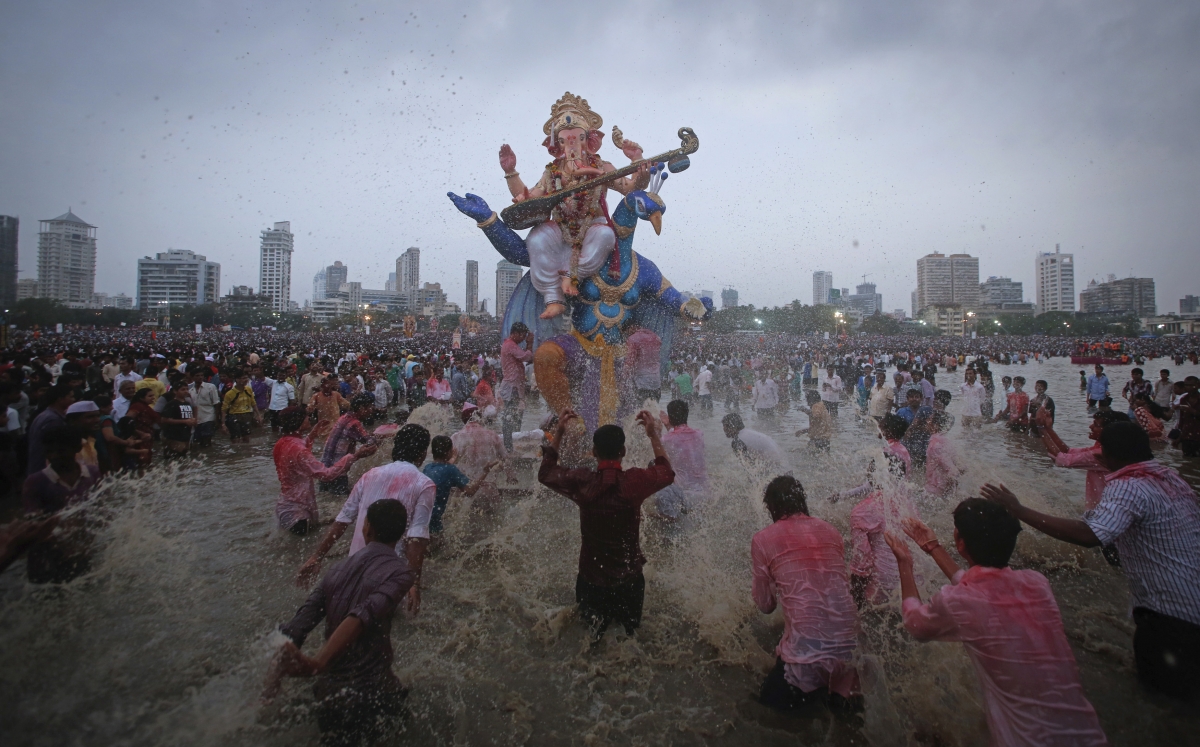 The beginning of the Ganesh Chaturthi festival is marked with bringing home a clay idol of Lord Ganesha or to the elaborately decorated community Sarvajanik pandals. With soaring chants and traditional drum beats, the deity is brought to the place which would be his abode for the next 11 days. It is then followed by ritualistic ceremonies / aartis at morning and evening to invoke the Lord's presence in the idol.
The last day of the Ganesh Chaturthi festival is the most exciting of all, the devotees gather around the idol in large numbers to worship and pray for the last time as the idol is carried away to be immersed in water. This ritual is known as Ganesh Visarjan.  The idol decorated with flowers and fabrics is carried out of the pandals amidst a procession of devotees singing and dancing to the beats of the large drums chanting phrases " Ganpati Bappa Morya" –" pudchya varshi Lavakar ya" in praise of the lord ,urging him to come back again next year.
Get geared to celebrate the stay of Lord Ganesha this 2021 and seek his blessings as Vigneharta is rightly believed to be the destroyer of evil and restorer of goodwill.